Entering the international market is an excellent option for those who want to scale their business. Selling goods abroad opens up new prospects for development, but before such a step, you need to seriously prepare your trading platforms. Only then can you expect successful scaling. In this article, we will talk about what advantages a company gives to selling abroad, what can be sold abroad and how to prepare your online store.
Opportunities that open up for a business when entering the international market
The goal of any company is to increase sales and multiply profits. Therefore, such a step as entering the international market is quite logical and in many cases fully justified. Realization of the plan of selling goods abroad has certain advantages for business:
expansion of sales geography - to the countries of Europe, Asia, in the USA, etc.;
access to a more solvent audience;
pegging to a stable foreign currency;
constant market growth.
What products are needed to sell goods abroad? The biggest demand abroad is for Ukrainian agro-products, foodstuffs, products of metallurgical industry, as well as light industry products or Handmade goods:
quality designer clothes;
products with Ukrainian embroidery;
leather goods (bags, shoes, accessories);
wooden furniture and decorative items;
stone products.
In addition to goods, you can also sell your services to other countries, primarily in the field of digital. The services of such specialists are beneficial to international customers, as they often have a price advantage over foreign competitors.
Difficulties that can be encountered
Despite the significant advantages of entering the international market, a company may encounter a number of difficulties while preparing to sell goods and services abroad:
adaptation of the online store and other stages of preparation requires additional budget and a clear strategy of actions;
high knowledge of not only English, but also other local languages of the region where you want to sell goods (Polish, French, Italian, etc.);
organization of the international shipping process and calculation of all costs;
understanding not only the local language, but also the mentality.
All these difficulties can be minimized, step by step and thoughtfully approaching the strategy of entering a foreign market. To prepare the site, it is worth contacting specialists who already have experience in adapting and promoting sites abroad.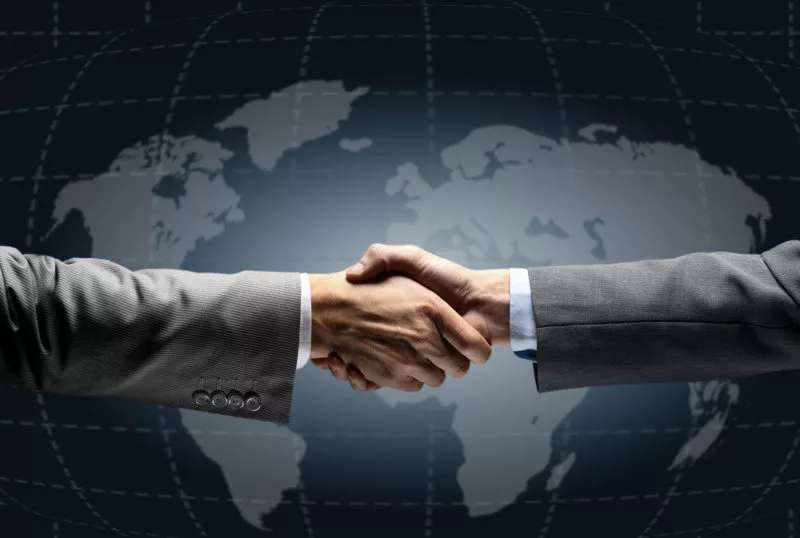 Preparing to enter the international market
Your eCommerce site and social networks should be fully prepared for selling abroad. You need to think through every stage of customer interaction, from attracting the attention of your target audience to logistics. Going to your site, a foreign user should be as clear and familiar as possible.
Actions that need to be done to sell abroad from Ukraine:
entering the market of another country and selling goods abroad requires the development of a new promotion strategy, so you need to study the niche, do an analysis of competitors, their range of goods, promotional offers, consumer demand. It is also worthwhile to track on which sites your CA most often makes purchases;
based on the data obtained in the course of market research, it is necessary to select a suitable range of goods, which will fully cover the needs of consumers in this region;
to sell goods abroad, you should pay special attention to registering on local marketplaces. People are more willing to trust familiar sites, preferring them to unknown stores;
it should be easy for the buyer to order goods from you, so if you want to sell abroad from Ukraine, you should carefully plan logistics. It is necessary to calculate all delivery costs, choose postal companies for cooperation, think about the mechanism of return and exchange.
choose a payment system that will be convenient for you and your clients. It can be PayPal or Payoneer, as they are trusted by buyers;
study the legislation to understand the local privacy policy, rules for importing products, drugs, etc.
When it comes to preparing an online store for selling goods abroad, you should pay attention to the following points:
connect a localized domain name to the site, this gives the buyer more confidence in the company and signals that it has a direct connection to the local market. This can be done right at the stage of online store development;
quality translation of the online store - customers want to see the site in their own language, and the quality of translation should be of the highest quality, taking into account local expressions and other specifics;
follow localization rules - make sure that addresses, local currency, units of measurement, etc. are spelled correctly;
use SEO promotion of websites - consider key phrases and add them to the website for better search in Google. In addition to keys, it is necessary to carry out internal and external optimization of the site so that the search engine Google places your site at the top of the rendition;
test the work of the online store in a new region - it should be taken into account that in most European countries the average internet speed is not as fast as in Ukraine. Therefore, it is necessary to make sure that the pages load quickly even if the Internet is weak;
provide foreign customers with convenient feedback - form a support service that will work according to local time and communicate with foreign customers in their language.
Additionally, use Google advertising to increase sales - it can be search advertising, product advertising, targeting, retargeting, etc. MEGASITE recommends using several types of contextual advertising at once to achieve the best results.
If you are planning to create an online store and in the future want to enter the international market, we recommend making a platform that will be initially prepared for trade in other countries.
Do not know how to sell abroad from Ukraine and where to start? IT-company MEGASITE invites you to a free consultation on your project. Our team will help to bring your business to the international market and increase profits in a short period of time. Our web studio in Kiev has a great experience in promoting clients in the markets of Europe, Asia and the USA, so turning to us, you can be sure that you are dealing with professionals!