There is no universal recipe for success for a website - there are enough examples when the template design of the site was quite effective, and when large financial investments in development did not bring a serious result. It is necessary to solve the issue of choosing a website design in terms of analyzing its goals, the required functionality, as well as the allocated budget for creation and maintenance.
In case of an unsuccessful choice, there is a fork - a serious increase in spending on redesigning the site in the future or wasted funds. It is for this reason that it is useful for the customer to understand the question: a unique design or a template solution and how they differ from each other.
Key Pros and Cons of Template Design
A template is usually understood as an already existing solution that can be used without special preliminary preparation. Content on such a resource is filled almost immediately. Template design is not always available for free, but most often no special budgets are required. The advantages of such an approach are as follows:
the ability to create a website with minimal investment. This is an important nuance, since customers without the required budget cannot conclude an agreement with specialists whose profile is website development;
efficiency. It takes several weeks from the moment the idea of ​​the site is born to its launch, although it all depends on the scale of the project;
the ability to use already proven and popular solutions;
template design of the site can be quickly adjusted and unique.
There are more problems with template sites than there are advantages. There are a lot of similar portals on the Internet. Template projects are poorly promoted in search engines. Free templates are not fully editable, there is no need to talk about any advanced functionality.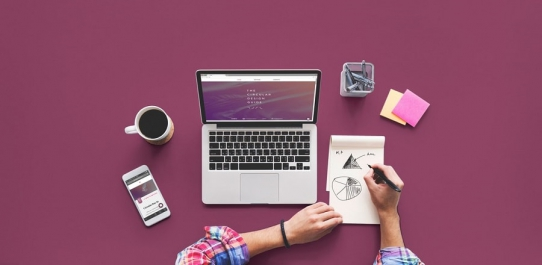 Key pros and cons of a unique design
This implies the creation of a site from scratch, taking into account the detailed requirements of the customer, the strategy for further development and support of the portal based on the allocated budget. This is done by professionals who understand how websites are created.
The pros look like this:
individuality, uniqueness, exclusivity. The ability to get a site with the required style and functionality. The customer can control the execution process, give his edits or ideas;
improved promotion. Search engines prefer to promote those resources that have a unique site design;
involvement of a large number of specialists in the process. For example, our web studio in Kyiv employs illustrators, designers, and SEO specialists.
There are two main problems here - it is impossible to get a result quickly, and money is needed for development. To understand what is best, the contractor creates several possible layout options at once, accepts adjustments from the customer, conducts tests, and so on.
When choosing between a unique design or a template solution, you should look at the initial conditions. If the budget is limited, you need a quick and easy result, and there are no special requirements for the site itself, then templates will do. If you want the site to be distinguished by its corporate style, solve specific tasks, if it is necessary that it be promoted only in the Ukraine region or have other special parameters, then a unique design is chosen. Although what to choose in a particular situation - a unique design or a template solution, only a specialist can say for sure based on the goals of your project.
Do you still have questions? Fill out the form and get all the answers at a free consultation. Do not ignore the opportunity to increase your profit.