The cost of creating a website in Ukraine
Nowadays, every self-respecting company owns its own web resource. And if the business has been opened recently, it is advisable to create a website for an online store or a business card website as soon as possible. The development of a web resource requires an individual approach, so when the question arises of how much it costs to create a turnkey website, it is clear that the price will depend on many factors. This is the complexity of the work, the scale of the portal, type, structure, design.. The best web studio provides a wide range of IT services at an adequate cost.
The cost of creating a website in 2020
Today, the cost of developing a site primarily depends on its type. Turnkey digitalization is the most expensive type of service (from $9,000). High-tech portals and systems will cost a lot in a decent company ($50,000 and $25,000, respectively). Corporate сreation websites varies within $9,000, ECOMMERCE projects - $12,000 and more. The following factors affect the final cost:
Design. At this stage, the development of the structure, concept and layout is carried out. Large expenses will not be required when choosing a ready-made template that can be customized for the functional features of a web resource. The cost of creating a site from scratch will naturally be higher, as a unique project will take much longer.
Technology. Prices increase depending on the complexity of the programming language. The services of experienced programmers are more expensive than those of mid-level specialists.
A content management system that allows you to change the cost of goods on the portal, update the product line and categories. There are several administration options - universal ready-made and individual from scratch. CMS ready cheaper.
Hosting quality. It can also be free. At the same time, there is a risk of losing potential customers due to malfunctions and endless intrusive advertising. When choosing a hosting, it is better not to save.
How much a website costs in Ukraine also depends on internal search engine optimization. Thanks to this stage, the web resource moves up in the top for key phrases.
The use of interactive animations, 3D models also increase the cost of services. It should be noted that the prices for the same types of work can vary significantly from one contractor to another.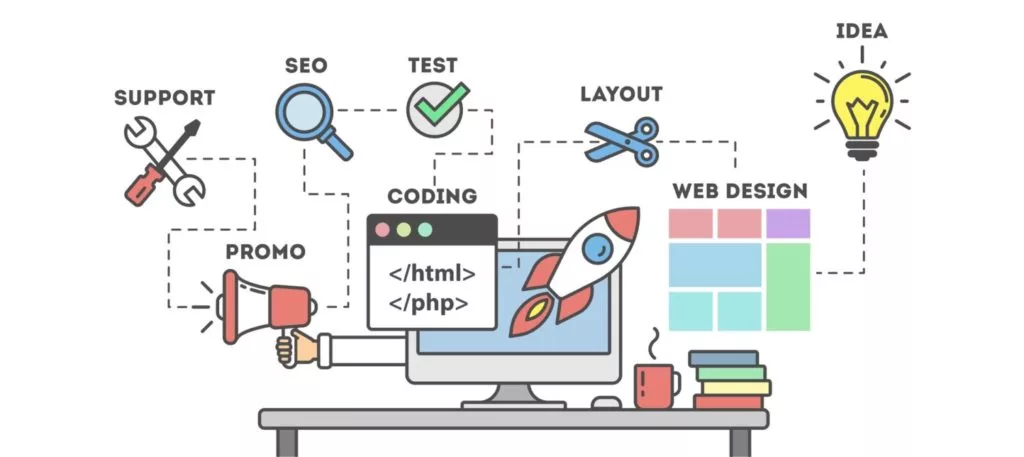 How does the price of creating a site depend on the developer
Performers can be:
The business owner himself. Today there are constructors with ready-made template solutions. And you don't have to think about how much it costs to create a website from scratch. Templates are free, you only need time and certain skills.
Freelancers. Their work is cheap. At the same time, in order not to risk the quality of the future web resource, you should not trust the first freelancer you come across. In addition, even if you managed to find an experienced specialist, the creation of a project can be very delayed, as the developer performs all the tasks alone.
IT company. Ordering a website from a professional team of designers is not cheap. But the future success of the business also depends on it. A perfectly justified decision is to invest once and make a profit in the future.
Professional companies are interested in the prosperity of the client's business. Therefore, giving preference to one or another contractor, be guided, first of all, by experience and reputation. To make a website, the price of which is pleasantly pleasing, is offered by a team of experienced Megasite specialists.
How to choose a site development contractor
How much it costs to make a website in Ukraine depends not only on the complexity of the work done. Some web studios in Kyiv significantly inflate prices. Before choosing a performer, analyze some important points:
Own website and blog of the developer company. Developers who post ads on poles or boards should not be contacted. You can evaluate the professionalism of an IT team by the appearance of the resource, ease of use, functionality, quality of examples of work and content.
existence of the office. This criterion is mandatory for a web studio with a positive reputation. The presence of an office indicates a high rating of the company that generates income. In addition, in the event of a dispute, it is always convenient to approach the office directly.
Preparation of contract. If you are offered to work "on parole", there is a big risk of becoming a victim of fraud. Contact companies that work under the contract. So you will be aware of the exact terms of execution, amounts, responsibility of the parties.
Technical task. The TOR describes in detail the algorithm of actions - from structure and design to content. Creating sites with a guaranteed result is impossible without technical specifications. In this way, errors can be minimized. At the same time, the TOR is necessarily agreed with the customer and negotiated in the contract.
Staff. The staff of a professional firm includes managers, marketers, designers and layout designers. Also among the staff there are copywriters and testers. A full staff of employees is a guarantee of effective results and order fulfillment on time.
Use of modern, licensed software. Advanced contractors keep up with the times and do not use outdated software databases.
Range of services. It is very convenient for customers when a company offers a comprehensive service. Also, this factor speaks of professionalism.
Reputation. Study reviews, rating of web studios, read comments in thematic groups or forums. The lack of reviews suggests that the company is little known or opened quite recently. At the same time, grateful customers always leave comments with gratitude.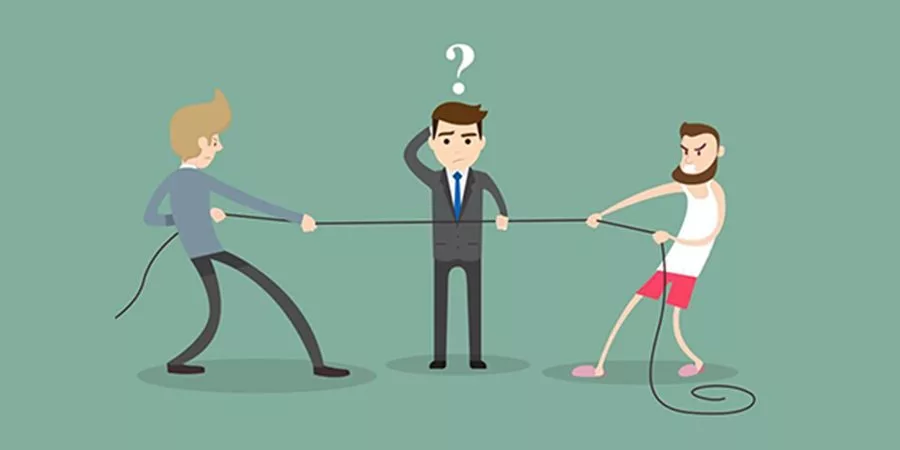 MEGASITE ranks TOP-10 in the rating of web studios in Ukraine. We are developing resources at a professional level. For a Megasite, this is not just the use of a ready-made template with functionality setup, testing, and edits. Therefore, when choosing a contractor, do not stop at one point - how much does it cost to make a website in Kyiv. Don't be fooled by cheapness. Cheap doesn't mean quality. Our web studio offers comprehensive, professional services. We:
we carry out an individual, expert approach to each customer;
perform tasks of varying complexity;
follow the latest trends;
we create unique brands and selling concepts;
we pay attention to every detail;
we take into account important nuances;
we offer the development of online stores, corporate websites and Landing Page;
performs the whole complex of works;
we monitor the quality of content;
We provide affordable prices.
Ready-made examples can be found in our portfolio. The studio works under the contract. Deadlines are guaranteed.