Is it possible to quickly create an online store
Every entrepreneur at the beginning of business development dreams of quick profits. But for this you need to do a lot: draw up a plan, evaluate competitors, think over the assortment, design the page, attract customers. If you want to quickly create an online store, contact the specialists of the MEGASITE web studio.
Stages of creating an online store from scratch in a short time
Experts name several steps that you need to go through when developing an online store:
Determination of site objectives. Trading on the Internet solves many issues. But before defining them, experts recommend asking yourself the question: is it worth opening an online store? will this activity be profitable?
Finding a niche for your business. This stage involves finding the answer to the question of what you will trade. Be sure to consider how it will be: popular or little-known. In the first case, you will have to try hard to be able to compete with existing organizations. Having decided to sell a little-known product, get ready for the difficult path of promoting it. Indeed, without this, the products will not be in demand among the population. Accordingly, you will not receive a profit.
Studying the audience. You need to clearly define for whom you will work: young people or pensioners, children. In this case, it is necessary to analyze such characteristics as:
age;
gender;
family status;
financial position;
interests.
Determination of suppliers of goods. Creation of an online store in Ukraine provides for the selection of reliable companies that will deliver products to you for sale. Do not stop at the first offers that come across. It is better to spend time, but choose reliable organizations. You can focus on criteria such as location, price-quality ratio, terms of cooperation.
Solving legal issues. Registration of the organization will allow you to get rid of many unpleasant situations.
Choosing the name of the online store. Creation of an online store from U-Commerce or other organizations cannot bypass this stage. The name of the institution should not only sound, but also hide the direction of activity or a hint of it.
Hosting choice. It's about the place on the server where your site will be stored. The performance of an online store depends on how competently you choose a hosting.
Direct creation of an online store. For this, the constructor-programs are suitable. There are more than a hundred of them.
Launch of an online resource. This is possible even with minimal functionality. After that, you definitely need to take care of its filling, promotion, testing.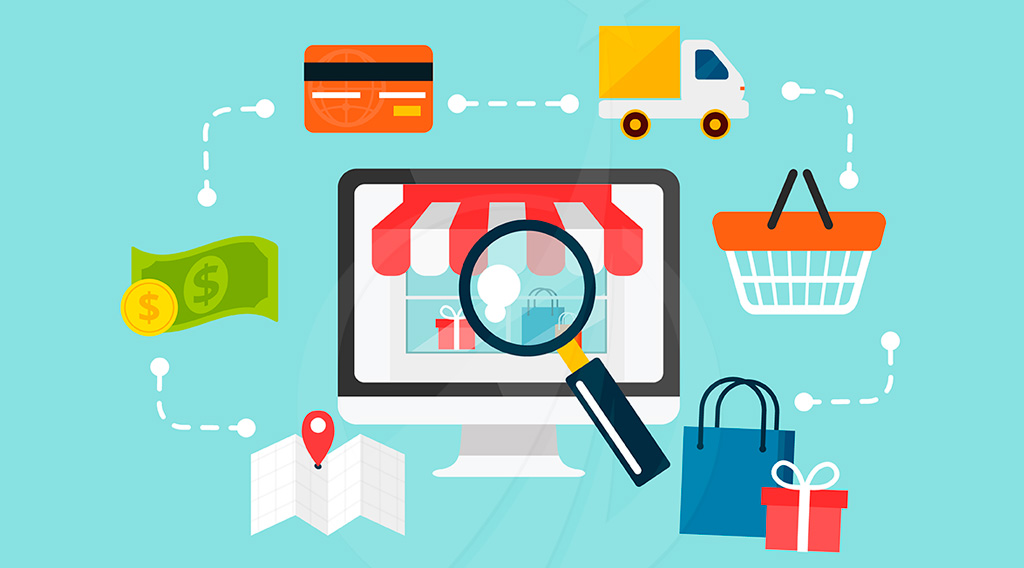 Services for creating an online store: TOP 10
At the moment, there are many services that offer to quickly make an online store. The best are:
Horoshop;
Recommerce;
InSales;
Prom.ua;
Shop-Express;
MotoCMS;
Nethouse;
Wix;
SellBe;
Before quickly developing an online store, we recommend that you carefully weigh the pros and cons of such work.
We are looking for a quick and inexpensive solution to create an online store
Rapid website development is only half the success. After all, the quality of the work is also important. If you are not confident in your own abilities, contact professionals. Web studio Megasite offers customers to quickly set up store in Ukraine. At the same time for a low fee.
Studio specialists are highly qualified workers. They have three years of experience in this field. That is why they do the job quickly and efficiently.
The cost of services of specialists depends on several points:
page type;
customer requirements;
the level of difficulty of the task.
Calculations are carried out at the direct registration of the service. Contact the store manager for more information.
To summarize
In search of an answer to the question of whether it is possible to make an online store in 3 days, the main thing is not to get confused. Many opinions. But most are sure that everything is possible. But only with a competent approach to business.
MEGASITE web studio specialists assure that nothing is impossible for them. They are ready to make a new online store as quickly as possible without losing its quality. It will allow you to evaluate the capabilities of the site at minimal cost. Trust professionals.