Developing a mobile app for delivery
Having a mobile app for delivery is a critical tool for restaurants, grocery stores, and courier services. Global digitalization has made adjustments to everyday life, so consumers give preference to those companies with which interaction is as simple and fast as possible. That is why developing an application for food, groceries, essential goods and parcels delivery is a service that enjoys great popularity among MEGASITE clients.
Types of businesses that need delivery apps
First and foremost, these are all businesses whose goods/services customers want to receive as soon as possible:
cafes and restaurants;
grocery stores;
Various online stores;
pharmacies;
courier services.
The lion's share of Internet delivery application development is in the food and restaurant sector. But it is worth noting that this list could go on and on, because there is a demand for speed, convenience, and high quality of service in almost every business niche.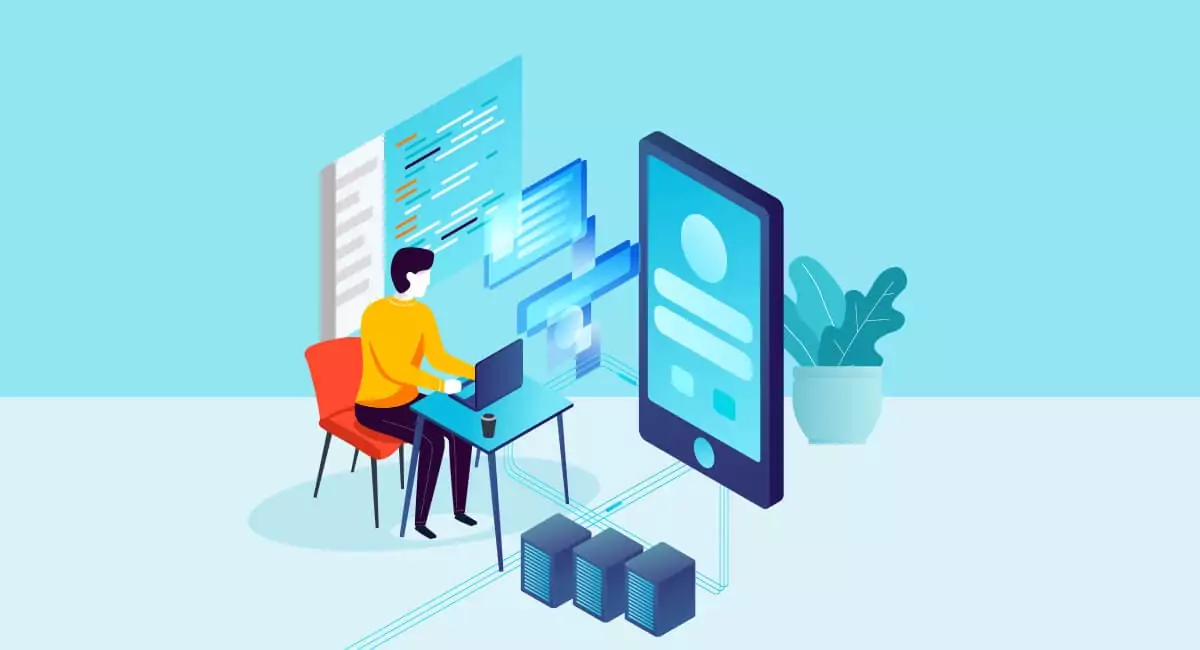 What a functional delivery app should look like
As an example, let's look at what functionality a mobile food delivery app should have in order to fully cover the needs of the user, thereby generating profits for the business.
All food or grocery delivery apps can be divided into three large groups, distinguished by the principle of organizing logistics:
Own services - this option is suitable for medium and large establishments. The restaurant or cafe chain's own mobile app allows for maximum interaction with clients, making its brand even more recognizable, building direct communication with the audience (without intermediary aggregators), and saving the budget by eliminating commissions;
Aggregators - here you can see the menu of all the establishments registered in it. The client makes an order, it is processed by the aggregator operator and then passed on to the restaurant's delivery service. This model is best suited for small establishments that do not yet have the budget to develop their own food delivery application;
Functional services - such Internet applications perform not only the function of an aggregator of catering establishments, but also organize delivery from the restaurant itself. This approach is quite convenient for businesses that do not have their own courier service.
Any mobile app for food delivery should have the following functions, which will make selecting dishes and placing an order as quick and easy as possible:
A convenient catalog that presents the institution's menu;
A personal profile with customer details (name, address, phone number, etc.)
opportunity for fast and secure order payment;
opportunity to track the order delivery status;
food reviews - this feature increases confidence in the institution.
This is the basic functionality that goes into a mobile app for food and meal delivery. Additional features are implemented at the request of the client and depend on the project budget, time allocated for development, the characteristics of the restaurant, and other factors.
Also, do not forget that the mobile application should have a version for couriers and administrators, so that the institution can process incoming orders as quickly as possible.
If you are interested in web-studio in Kiev, which you could order the development of mobile applications for food delivery, groceries and other products, you are welcome to a consultation on your project in MEGASITE! We are one of the top 3 developers in Ukraine, and we know exactly how to implement any web project and promote it both on the domestic and international markets.
Stages of work
Creating an application for food delivery, groceries, goods includes the main steps:
Formation of project goals and specific tasks.
In-depth analysis of the market.
Drawing a prototype and design.
Software development.
Testing.
Launch and maintenance.
IT-company MEGASIT offers a full range of services for creating applications, as well as their release to the market and support of updates. Our team will find the best digital solution to grow your business!