To understand the question of how much an online store costs, you need to understand how these sites differ from each other and what requirements are imposed on them. In this article we will analyze in detail what is based on the pricing of the development of online stores, on what type of sites is better to stop and how much it costs to create a modern and functional online store in Ukraine.
In what cases you need an online store
Let's start with the fact that a full-fledged e-commerce platform is not always needed, and to start selling you can fit a simpler tool. For example, if you have one product or a small product line, it is faster and cheaper to make a Landing page, because your main goal is to hook a customer and sell him the product. Also, if you have a very limited budget, you can start selling with the help of social networks, which require minimal financial investment, considering the creation of a full-fledged online store as the next stage of business development.
So in what cases the creation of an online store is appropriate:
If there is a large number of items of goods that need to be sorted by different criteria. Only an online store can cope with such a task. At the same time, it helps to analyze sales in any section, recommend related products;
if you sell simple goods in retail, where customers have already formed a demand. This can be accessories for gadgets, children's toys, clothes;
if you need to process orders in semi-automatic mode. The e-commerce platform has all the tools for this - a personal account of the buyer with his data, the formation of invoices, tracking the status of the order, account manager.
E-commerce platform provides additional opportunities to increase sales figures - presentation of personalized products to customers and an impressive number of tools to promote the site.
Platforms for online stores
Speaking about the cost of creating an online store, it is necessary to start from the platform on which it will be developed:
constructor - with the help of online constructor templates, you can create a simple online store with a small number of goods. This solution is suitable for a start-up business, which is enough basic functionality;
CMS - as a base for creating an online store you can use one of the popular CMS, such as OpenCart, Magento. It gives more freedom of action in the development. The price of creating an online store in this case may vary depending on the chosen platform;
custom development - a suitable option if the client needs a specific functionality, a fundamentally new solution in design, an expanded catalog of products. The cost of turnkey online store development will be higher than in the case of constructors and CRM, but this way will take into account absolutely all the wishes of the client.
To choose the right platform for e-commerce, it is necessary to study the client's business and the needs of its target audience. Web studio in Kiev MEGASITE invites you to a free consultation, where we will analyze your task in detail and offer the best solution for implementation.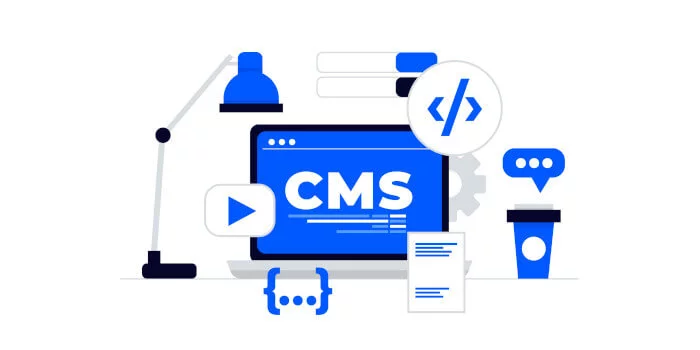 Structure and functionality
Functional component and structure - this is what distinguishes an online store from all other sites. It must meet many requirements to be user-friendly.
The required minimum functionality for e-commerce:
a convenient product catalog that can be easily navigated;
a simple site search bar that produces correct results;
functional and easily customizable filter that sorts products;
a personal user account with the ability to "memorize" all the data;
a convenient and intuitive shopping cart;
built-in payment systems;
ability to track order status, add products to "saved" and other useful features;
UI/UX design with the most convenient interface;
high page loading speed.
This list can go on and on, because the functionality depends on the needs of a particular business. Naturally, the more advanced it is, the higher the cost of developing an online store will be.
As for the structure of the online store, it should consist of the following sections:
main page;
product catalog;
user's personal cabinet;
shopping cart and payment page;
brand information;
section with sales and promotions;
information about delivery and payment;
company blog.
MEGASITE team provides services in development of online stores of different orientation and with different complexity of functionality. We are ready to offer for your business both a custom e-commerce platform and creation of sites with a template solution for quick start of sales.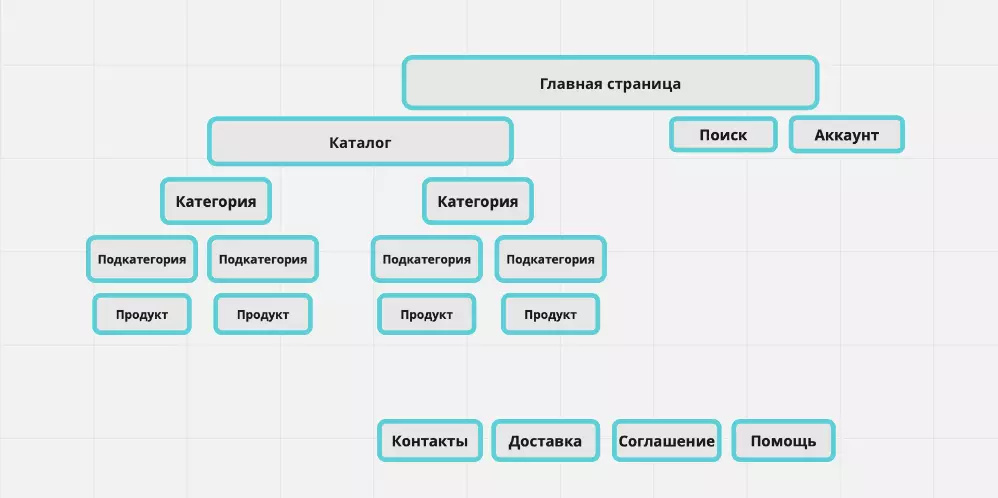 What else is included in the cost of online store development
In addition to functionality, level of complexity of design and number of products, the cost of creating an online store on a template or from scratch includes the following cost items, which may not be so obvious when you study the issue of price for the first time:
creation of TOR for the online store - this document is the main reference point in the work on the project. It is here that the functionality, terms, budget, design, etc. are initially prescribed;
payment for website hosting;
domain purchase;
the cost of creating original content - product photos, videos, etc.;
writing original and expert content to fill all pages;
further promotion of the online store - contextual advertising, SEO.
How much does it cost to create a turnkey online store
Turnkey store development means creating a platform for e-commerce from scratch. The client provides the contractor with all the necessary data, and then receives a tool that is fully ready to work. This work includes in-depth analysis of the market and the customer's business, drawing up TOR, prototyping and design development, interface rendering, content creation, layout, testing, technical support. Also MEGASITE offers further promotion of the online store - contextual advertising in Google and SEO-promotion of the platform.
Prices in the market of turnkey online store development vary depending on the required functionality and competence of the web studio. If you are interested in website development from scratch and would like to order it, our team is ready to offer its services and do everything for the success of your project. To calculate the cost, we invite you to a consultation.
How much it costs to make an online store in Ukraine in 2023
One of the most frequent questions we hear from customers: "How much does it cost to create an online store?". We realize that for most people the price factor is crucial, as it is necessary to meet the approved budget. The minimum price for e-commerce platform development in IT-company MEGASITE starts from $1000.
The final amount depends on many factors - the uniqueness of the design, the choice of platform for creating the site, the complexity of functionality, the cost of connected third-party services. We calculate the budget of the project with all items of expenses at the stage of drawing up the TOR and later provide the client with detailed reports on the work done.
Creation of a modern and functional online store is an investment in the success of your business. MEGASITE team is always ready to offer you a solution for your request and realize the project at the highest level to make it an effective sales tool.