How to create/choose an online store design
Every day more and more entrepreneurs begin to offer their services on the Internet. But this is preceded by a long and thorough development of an online store,corporate website or Landing Page. Only a highly qualified approach to this task will lead to positive results. If you do not know how to create an online store design, please contact the specialists of the MEGASITE web studio.
Basic rules for creating an online store design
There are several rules that you need to follow when developing an online store:
Convenience of the visitor - for this you need to carefully consider the structure of the page: a clear menu, quick search, a noticeable basket, elementary navigation. Otherwise, the visitor will not stay on your site for a long time.
Beauty and rigor - only modern and stylish sites are worthy of attention. The selling design of the online store has a lot of air, up to three colors, a simple font, and convenient typography.
Corporate identity is a must. After all, the page should be different from competitors. Only in this way will visitors remember it and be able to find your organization if necessary. Corporate identity provides for the presence of a trademark, logo, slogan, the use of original fonts, colors.
Professional photos - it is desirable that the pictures are provided by the manufacturers of a particular product. But just immediately clarify that they must be of high quality. Images must be "live", fully reveal the essence and benefits of the product.
Visualization - do not fill the site with only text content. It is recommended to use pictures, icons that can convey everything that you want to convey to the visitor. Check out the finished design.
Interesting features - you can use animation, 3-D images, shadows. They will help you bring your web page to life.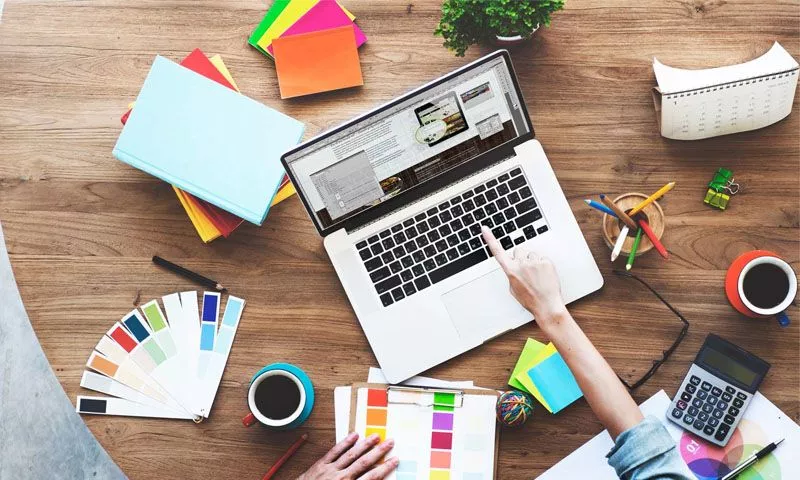 Stages of creating a design for a website
Before you start working on creating an online store, you need to clearly present the result. Experts identify several steps when working with website design:
analysis of the main meanings;
study of competitors;
selection of acceptable options;
drawing up a text prototype;
sketch of the future interface;
transferring information to a special prototyping program;
prototype animation;
direct design.
How to create perfect proportions
In search of answers to the question of how to create an online store design, take care of the ideal proportions and a beautiful image. Two rules will help with this: the golden section and thirds.
When building blocks on a website, choosing illustrations, combining text content with photos, you need to use the first rule. It says that the proportions of the object and the picture are 3/2, 5/3.
As for the rule of thirds, any page should be divided into three equal parts. Then it is worth noting the points of intersection of the lines. This is where the most important information should be placed.
Design types
If you do not know how to choose the design of an online store, it is recommended to first get acquainted with its types and characteristics:
Template - is a standard and inexpensive type of design. It is already configured for all types of devices. You can change the navigation buttons, background, menu location.
Individual from scratch - involves the development of a unique design. Nobody will have this. The modern design of the online store will be developed taking into account all the needs and features of the business. Such a page will be as competitive as possible.
Individual, but based on a template - a ready-made solution is used to develop a web page. Then important points are drawn, a style is selected. The result is a compromise solution. And inexpensive.
Which is the best design is hard to say. It all depends on the tasks facing the customer.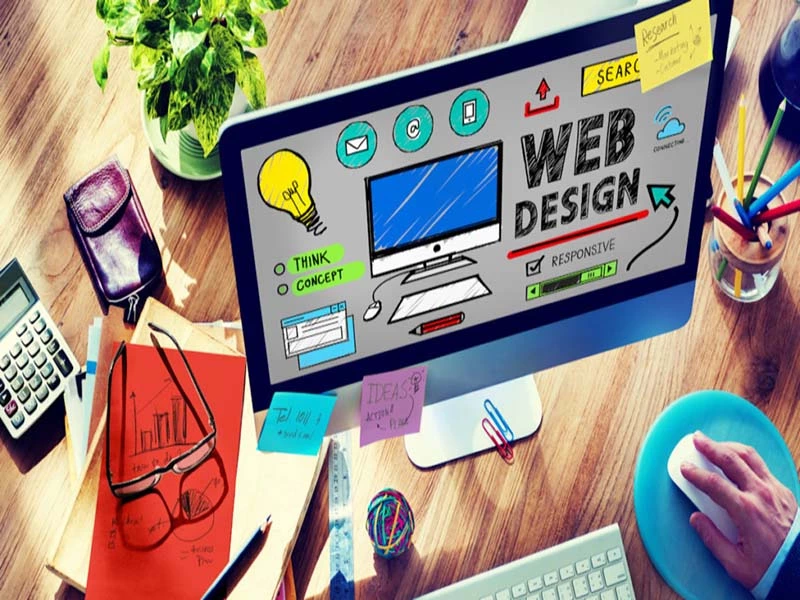 Design elements
The design of a modern online store provides for the presence of certain elements:
gallery;
parallax scrolling effect;
video;
animation;
original title;
quality photos.
We create high-quality and original design
If you do not know how to design an online store, Megasite web studio specialists are ready to help you with this. Highly qualified designers, programmers, typesetters work in the state. They have a lot of experience, so they do it quickly and competently.
Each stage of cooperation provides for consultations with the client, approval of layouts.
To order a design for an online store in Megasite, leave a request on the website (24 hours a day) or by phone (according to the organization's work schedule). For advice, contact the specialists of the store. Contacts are posted on the website.
Ensure the success and prosperity of your business. Contact MEGASITE.