Business owners who are creating web resources for the first time face the problem of how to choose a website developer. Many IT-companies provide services to create a website, online store, another project, but not every performer will be able to perform the task qualitatively. Our web studio in Kiev MegaSite has extensive experience in website development and promotion. We know how to make your business more successful.
Step by step guide on how to choose a performer
There are a number of factors to consider when choosing a development company. To do this, you can use a guide on how to choose a contractor to create a website.
Determine what the site will have goals and objectives.
Any web resource has the ultimate goal of attracting users and converting them into customers for their owner. Modern website development involves a number of tasks:
attracting customers from the network;
expanding geo-coverage;
search for new partners;
opportunity to offer more products.
If you do not know how to find a website developer, keep in mind that a responsible contractor will necessarily understand together with the customer the purpose of the resource.
Decide on the budget for the project
You should objectively assess how much money you're willing to spend on development, and depending on this choose a contractor in a certain price range. The price of individual webmasters and large IT companies is very different, so the price factor should not always be in the background.
You should also understand that the budget of the site increases depending on the complexity - as a rule, a business card site will be much cheaper than an online store with a custom design.
Independently understand the basics
If you know exactly what kind of site you want, and in search of a really good developer, spend 2-3 days to understand the basic concepts of development, the structure of the site. So you will be much easier to communicate with the Developer, and you will be able to more accurately understand each other, and thus the result of the work will best meet your expectations.
Is the developer experienced in such projects?
Considering the recommendations on how to choose a contractor for the development of the site, it is worth paying attention to whether the candidate has experience in a similar project. It is desirable that the contractor already has experience in creating similar projects. Otherwise, the result may not satisfy you.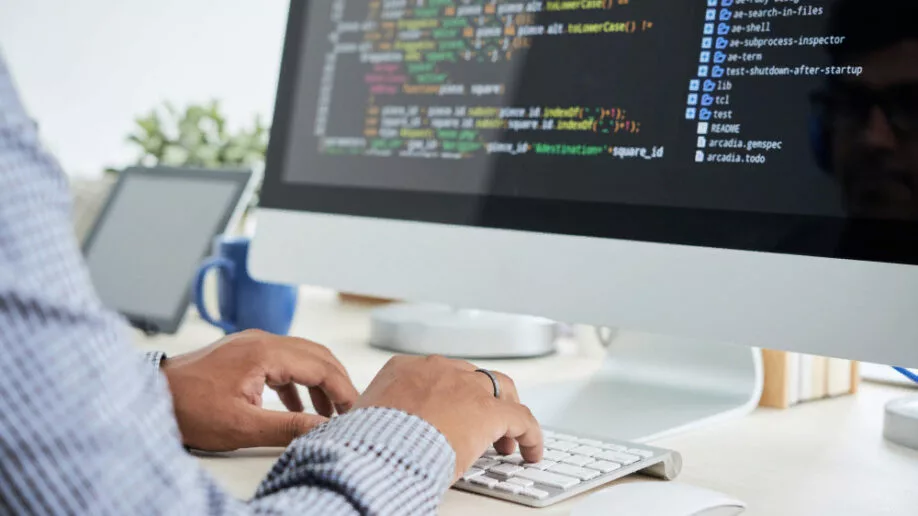 Whether you need further support for the site
If you need to follow up with the web resource, promote it in SERPs, attract potential customers, update the content, specify this possibility with the developer. This will immediately reject unsuitable contractors.
Reviews
Find out what reviews other customers leave about the developer. In this case, a good technique is to use "word of mouth". Ask your friends who they turned to to make the site, whether they were satisfied with the result.
Choosing the type of developer
Website development services are provided by freelancers, small and large agencies. The choice depends on the scale and complexity of the project.
Communication with the selected candidates
After selecting several candidates, you need to communicate with them. It is important how quickly the developer responds to you. When communicating, the contractor's competence and immersion in the task are checked. If you are told a fork in prices, without understanding what is needed - most likely, you should not expect in-depth study of the project.
Are you looking for a competent developer, and have a lot of questions about it? We invite you to a free consultation to discuss your project in detail. If you are interested in creating websites in Ukraine, contact our company. We carry out projects of varying complexity and volume.