Start developing your Landing Page the right way
Landing is considered the first tool of marketing communications. All start-up entrepreneurs think about its creation. It is impossible to make it qualitatively without the help of professionals. Turning to the MegaSite web studio, you will not only learn how to start creating a landing page, but also how to interact with visitors through your new site. You can order it from highly qualified specialists at a bargain price.
Briefly about the main
Creating a landing page (landing page) minimizes all obstacles on the way of the user-seller. This page is designed to:
familiarize yourself with the product;
affect standard human instincts;
encourage him to make a purchase immediately, place an order, think about the product.
The development of a Landing Page is most optimally suited for conducting an advertising type campaign for a specific service, promotional products, attracting new people using the Google contextual advertising system, social networks, and email distribution.
Landing can be described in a few words:
specific audience;
set goal;
consistency and persuasiveness;
clarity and simplicity.
Preparatory stage
The creation and development of a Landing Page requires special knowledge and skills to competently complete the task. If you decide to create such a page, then you are already familiar with it. Various articles on the Internet will help you to supplement knowledge.
Be sure to check out 5-7 collections with examples of good landing page work. Such information can also be found in blogs and forums. It remains only to explore the collection of ready-made templates. They are on special sites. Only after all of the above, you can proceed to the direct development of the landing.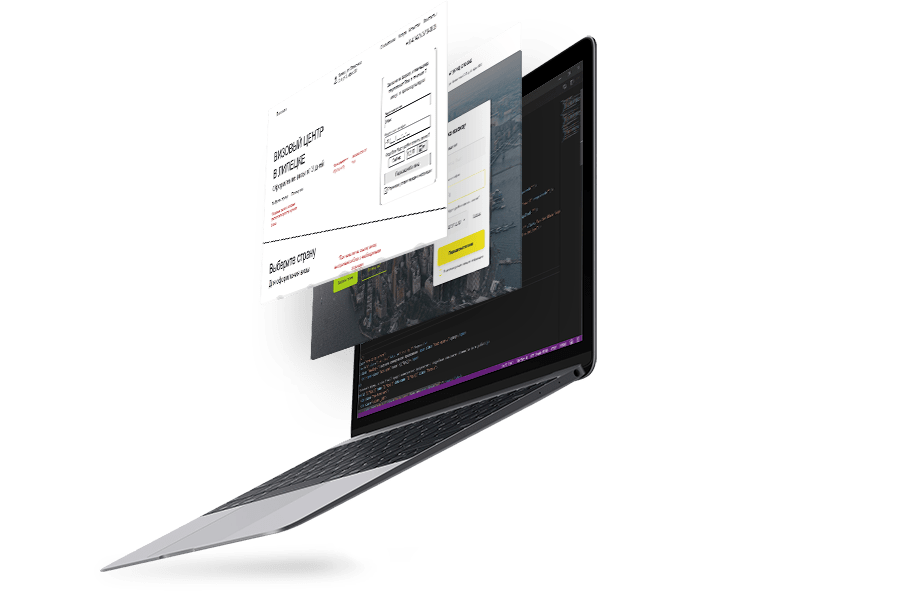 Let's start building the page
The development of a site of this type is carried out in a certain order:
Analysis of competitors in this niche. This stage involves studying the offer of similar landings. In addition, think of your own unique offer based on the information received.
Diagnosis of the target audience. Before you get down to business, you need to answer the question: who are your potential buyers? What are their desires?
Writing text. Do not write standard phrases. Be original and interesting. Demonstrate your own advantages, the benefit of the client in cooperation. It is recommended to write clearly and to the point, without unnecessary water.
Visual design. Be sure to include customer photos, related videos, anything related to the product. This can be done with a website builder. Just choose the best template and fill it with interesting content.
Landing ad. Allows you to attract new customers to the web page.
Don't know where to start creating a landing page? The specialists of the web studio will help you understand this issue, competently develop the page, and provide technical support.
Separately about writing text for Landing
When you first make a landing page, you immediately want to write the text. But don't rush. You need to prepare the foundation:
free table of competitors;
character portraits;
a list of questions and tasks that concern the client;
list of solutions.
Writing text for a landing site takes place in four stages:
creating a structure;
writing an offer;
writing text;
its optimization.
Do not think that SEO-optimized text will immediately be among the first. This takes time.
Financial question
A web studio in Kyiv is ready to create a high-quality Landing Page at an affordable price. The cost depends on:
the level of difficulty of the task;
deadlines;
the need to attract additional specialists.
To order a Landing Page, leave a request on the website or by phone. If you have any questions - ask them to the studio consultants by phone, which is posted on the site.